Hello everyone and happy summer ☀️
Delighted to be back over with very fresh news! As you will soon see via this update, things around the book are really (and finally) starting to take shape!
After a few months of feeling very stuck due to the global pandemic and the many delays, June looked so much brighter! Between the first sample of the book, traveling to our very first launch event in Bucharest, and all the work that has been done to build the digital experience of "Around The World in 250 Coworking Spaces" for you guys, the least we can say is that June brought a lot of excitement around the project.
Are you ready to read more? Let's do this!
Starting with some great news: the paper finally arrived at our printer (Alberto)'s facility!
What is this nice pop of yellow color you see below? It is the printed proof Alberto and his team have been working on last week 😍 ! While it does not look exactly like the final book (as you can see, there is no embossing of the title on the cover just yet and the yellow, although nice, is not exactly ours because Alberto used a different machine to bring this printed proof together), seeing it coming to life as a real object and not just a PDF is a very special feeling!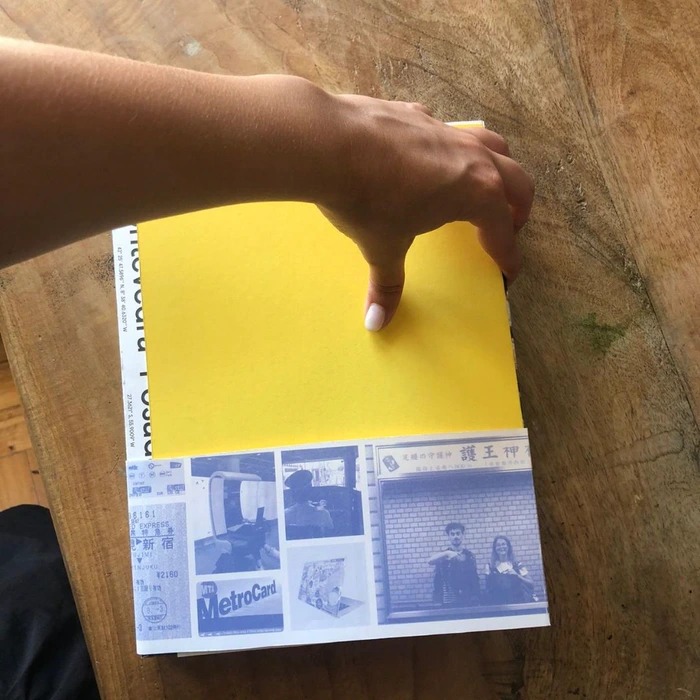 AW250CS Print Proof
By the way, if you are not familiar with printing terms, let's make a pit stop here and clarify what is a printed proof and why it is important to make one. As Alberto explains: "We create printed proofs to ensure that nothing has gone wrong during the processing of the electronic files." It is a crucial step in which the entire team checks this sample before launching the bigger print run. Now that Alberto and Madalena, our designer, checked it last week the printed proof is currently on its way to us via express mail 🚚 for final approval. Once we check and approve the test print the big print run will be launched and the book will finally come to life!
While waiting, see a few more pictures of the printed proof Madalena sent us before sending it our way ❤️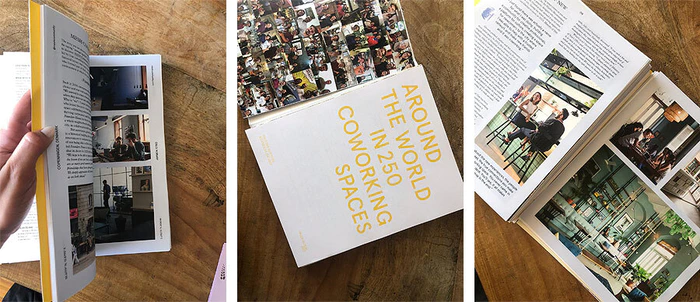 AW250CS Print Proof inside pages.
There is more coming soon! Stay tuned on @Coworkies Instagram to experience the unboxing of the book when it gets here!
➡️ Shipping update.
We are currently refining the production timeline together with Alberto and the shipping company who will transport the books from Portugal to us. Once this is clear and once we have the info, we will start sharing the estimated times of delivery with you all. Working hard for that to happen as quickly as possible.
Important!
Bringing this update to its next point: your shipping details.
For those of you who have ordered a hard copy of the book, please make sure you filled out your address already in your backer's survey on Kickstarter. If you are unsure, do not hesitate to email Pauline - pauline [at] coworkies.com who will be able to help out.
Additionally, and for the backers around here who selected DIGITAL52, "the 52 stories delivered weekly to your email for a year", make sure you added your email address in your backer's survey.
In the next update and aside from the production and shipping timeline, you'll also receive an update on when DIGITAL52 will start to be sent.
🛣️ The book tour started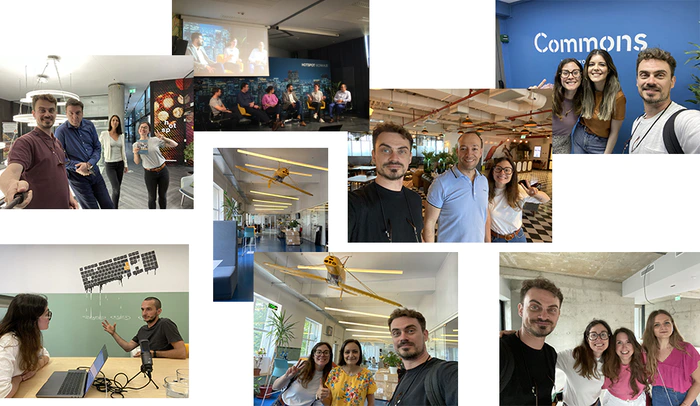 4 days in Bucharest
If you remember the last update from May, we were telling you about our upcoming trip to Bucharest, the capital city of Romania, where we got invited to present the book. It happened and it was incredible! Being able to travel again, after being home for over a year felt so special.
Bucharest was a first for both of us and we enjoyed very much discovering the "little Paris" of the East as Romanians call it. Its architecture, its large streets, hidden churches, and many parks, but most importantly its coworking scene and the people we met were the highlights of our trip!
In a nutshell, and in 4 days there, we had the chance to:
present our book during The Romanian Design Week in front of a real crowd (taking into account COVID-19 safety measures). During the 2-hour "lunch date" we got the opportunity to share the story of the book, how it all came to life but also interact with people from various backgrounds, from real estate professionals to interior designers. While the event was limited in capacity, being surrounded by so many different professionals resulted in amazing conversations.

Participate in a great panel discussion on the future of the workplace, organized by HotSpot Workhub, a coworking space that opened just before the pandemic. During 3 hours, Tudor Popp, Founder of HotSpot Workhub and moderator of the session, brought to the table 6 very different but intertwined perspectives on the future of work and at work. The conversation felt like a puzzle we built altogether with the crowd, adding unique pieces and perspectives to the overall picture of our future at work. If you are interested in the topic, have a look here to access the event which was also live on Facebook.

Visit 6 incredible coworking spaces (2 of them are now available for you to discover on our Instagram - keep scrolling down to get the links of our lives - and we also recorded 1 very special podcast episode, which you'll soon be able to access!)
As you can see those 4 days in Bucharest were very well spent, but it is just the beginning! There will be more tours happening once the books are with us to which you are all invited! The details of the tours will be shared with you soon, we can't wait to meet you in person if we pass by your city (Europe only for now as traveling outside Europe is still quite difficult 🥲).
A digital experience in the making ⚙️
June was also the month where we focused on the entire digital experience of the book. While we don't want to spoil too much, what we can tell you is this: there will be more happening online for you than DIGITAL52 🤩
Give us a little more time and keep an eye on next month's update for more details.
Last, but not least
Are you following "Around The World in 250 Coworking Spaces" on Instagram?
If not, and if you wish to meet spaces featured in the book, come and join us here https://instagram.com/coworkies to participate in weekly lives with spaces from all over the world!
Where did spaces take us recently?
Bucharest, as said earlier, this city amazed us, and the two lives up on our Instagram account with HotSpot Workhub and Commons were such a different experience. As we like surprises, we started the lives on two different screens and in two different rooms but ended our conversations together in one screen!

Istanbul, where HAN Spaces showed us around their beautiful space

Gdansk, in Northern Poland, where Marta Moksa, Managing Director of O4, shared their incredible coworking journey.
That's it for now, if you have any questions or comments, drop us an email or drop a comment below! Thanks again to each and every one of you for your patience and support over the last few months, this is all happening thanks to you!
Stay safe and speak very soon!
Pauline, Dimitar and the AW250CS crew
Interested to follow up how the book evolves? Follow us for updates on Twitter.com.
To stay updated signup for our newsletter and make sure you don't miss any news around the book! Newsletter Updates.