October 13th will always hold a special place in our hearts.
Why? Because it is the day we officially introduced "Around The World in 250 Coworking Spaces" to the Berlin community.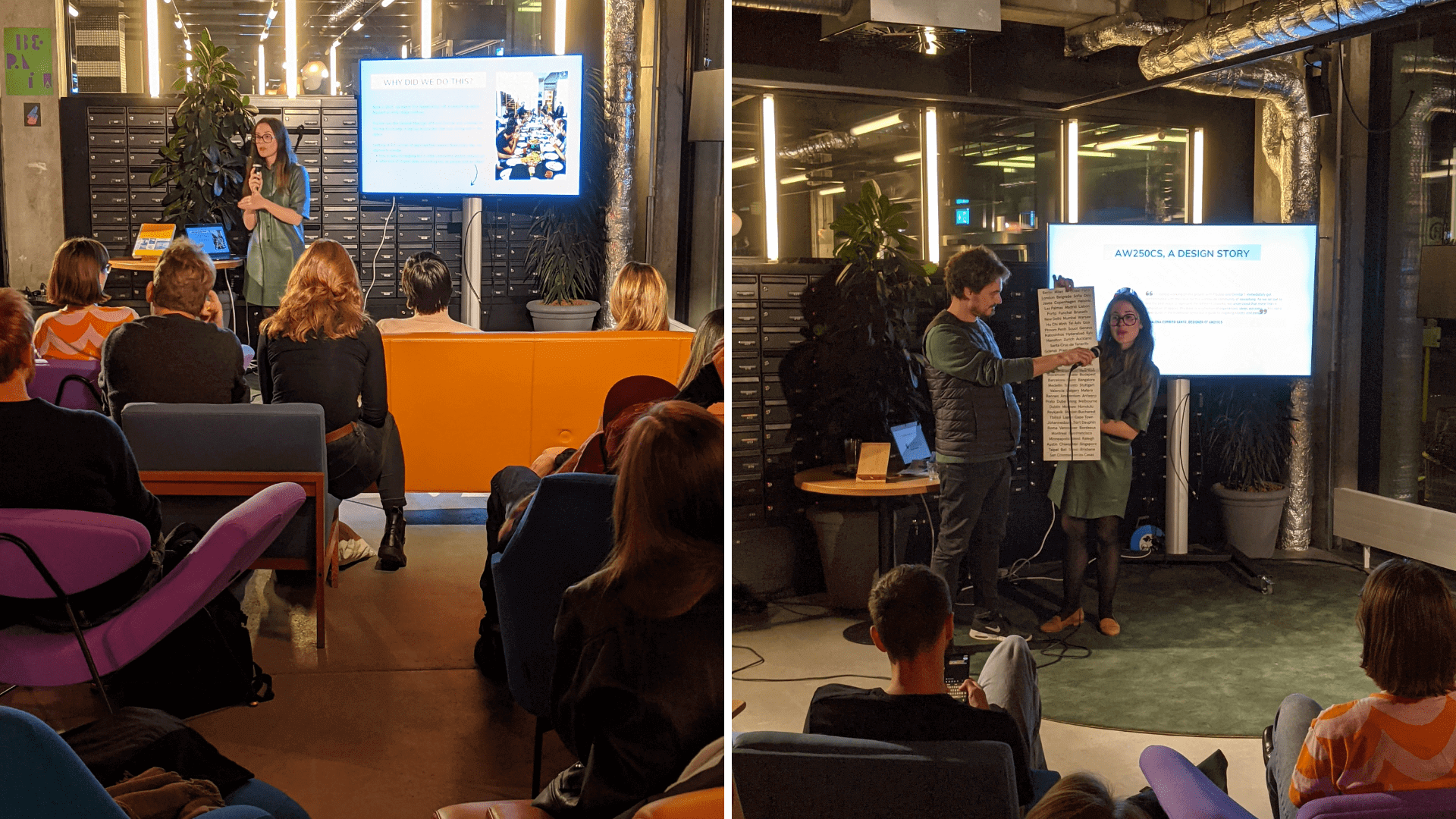 But before going any further with this post, let us say that Berlin is not any city to us. 
Berlin is home. 
Berlin is where our coworking journey started. 
Did we feel a bit anxious to introduce the book in Berlin first? Maybe, yes :) 
This article has been written in October 2021, a period during which COVID-19 is still very present. Putting together an in-person event was a challenge, and we feel grateful to The Student Hotel for offering us a safe place to bring people together for a night to remember. 
If you haven't heard of The Student Hotel, we shall say right away that it is not just a hotel. "At The Student Hotel, community is at the center of everything we do – from how we build our hotels to how you experience them. From the students that live with us to weekend travelers, coworkers, coffee-grabbers, and everyone in between, we're all part of the complete connected community. Together, we learn, grow and evolve through the interactions we experience every single day."
We loved bringing people together at The Student Hotel Berlin! Watching the audience realize, through the presentation the team at TSH gave at the beginning, that it was not just a hotel, but also a coliving space, an event venue, and a coworking space was fun! 
➡️ What was the purpose of the night?
The true purpose of the night was to celebrate coworking and its many shapes. Since we started our journey with "Around The World in 250 Coworking Spaces", the idea has always been to use the book as a vehicle to promote coworking and spark conversations around it. 
October 13th was no different. 
The night was centered around all the spaces from Berlin featured in the book, who all came on stage, one by one, to share a few bits and pieces of their coworking stories. 
Who did the attendees meet?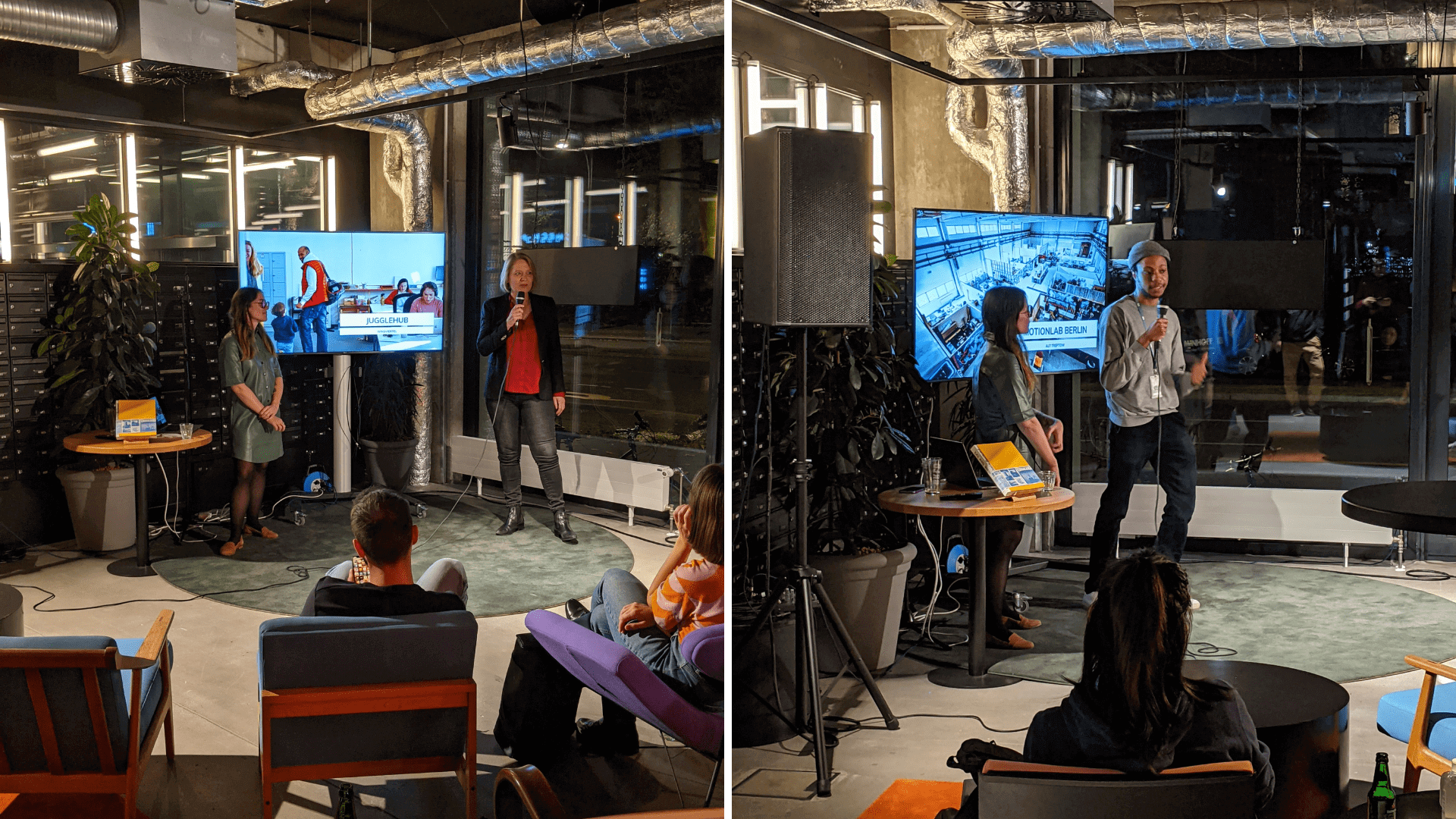 (We also want to greet our friends at Spaceshack, Heartspace, CoCreation Loft, St. Oberholz, and Silicon Allee who could not join the celebration)
It was also an opportunity for our partners to share how they support coworking spaces globally in creating unique experiences for their members: 
Christian Schmitz, Global Lead for shared living and coworking at SALTO systems reminded us how coworking spaces create safe places for communities of many kinds to blossom. And SALTO's access control systems are here to support them in doing just that.  
Marta Zieba, International Dealer Development Manager at Kinnarps, brought a deeper understanding of the role office furniture play in creating collaborative spaces for people to do different kinds of work throughout the day. 
Last but not least, the night was an opportunity for us to bring everyone together around the topic of coworking. Attendees were students, architects, coworking users and operators, and journalists. 
Some were friends of ours. 
Some backed our Kickstarter campaign. 
Some found us through Eventbrite and were just curious to discover what we had to say. 
Curiosity was what brought everyone together. Whether people used coworking spaces or not,  the night led them to discover what coworking in Berlin looks like. And seeing everyone jump on the opportunity to tour around TSH Berlin once the networking started was quite amazing. 
➡️ Takeaways from this special evening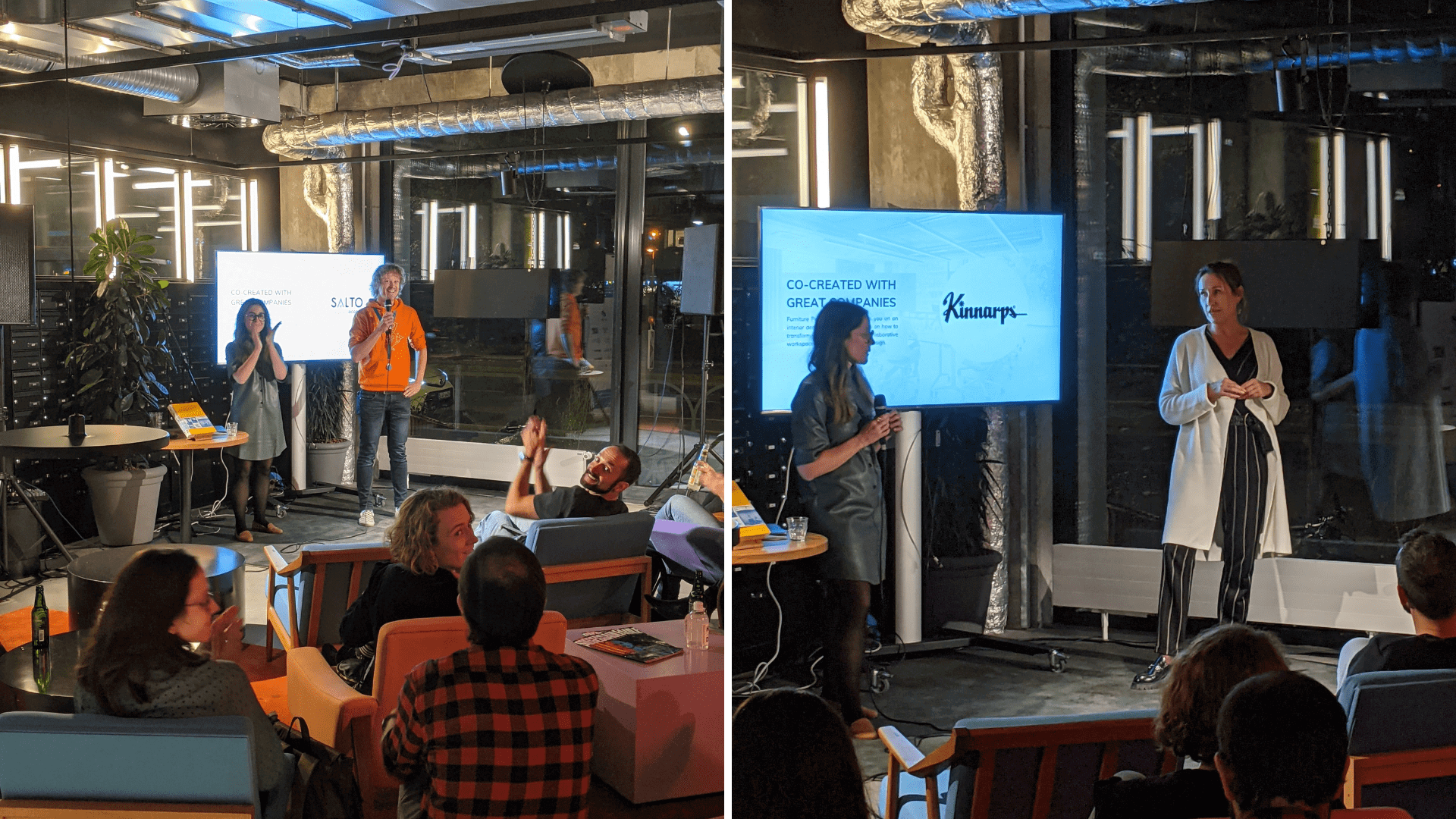 As SALTO systems reminded us via a delicious surprise, "community is the key". Bringing together 10 coworking spaces from Berlin and watching them share their journeys felt magical. It reinforced what we often say:
"coworking is the same dish everyone cooks differently". 
Yes, Berlin has over a hundred different coworking spaces, but no, those hundreds of spaces are not the same.
They are of different sizes: some are bigger than others
They target different communities: working parents, makers, chefs, freelancers, entrepreneurs, or even women-only. 
They are located in different neighborhoods and grow their impact differently. 
But in the end, they all support workers locally to grow their businesses and achieve great things. 
Seeing some of them meet for the very first time reminded us of the importance of the work we do. While they are all from the same city, the day-to-day often comes in the way of taking the time to meet and get to know each other. Knowing that some of the spaces who met during the night are now working on projects together is quite amazing. 
Now that "Around The World in 250 Coworking Spaces" is officially introduced to the Berlin community, it is time for us to jump on the next adventure: our online community book launch! But before doing that, we want to thank each and every attendee who came to the event. You all made the night extra special. 
A massive thank you to our venue partner: The Student Hotel Berlin for providing us with such a beautiful space! 
Last but not least, we want to thank the SALTO system team for coming all the way from London, Amsterdam, and Cologne to celebrate the night with us and make sure everyone had something to cheer with! We can't wait for more.